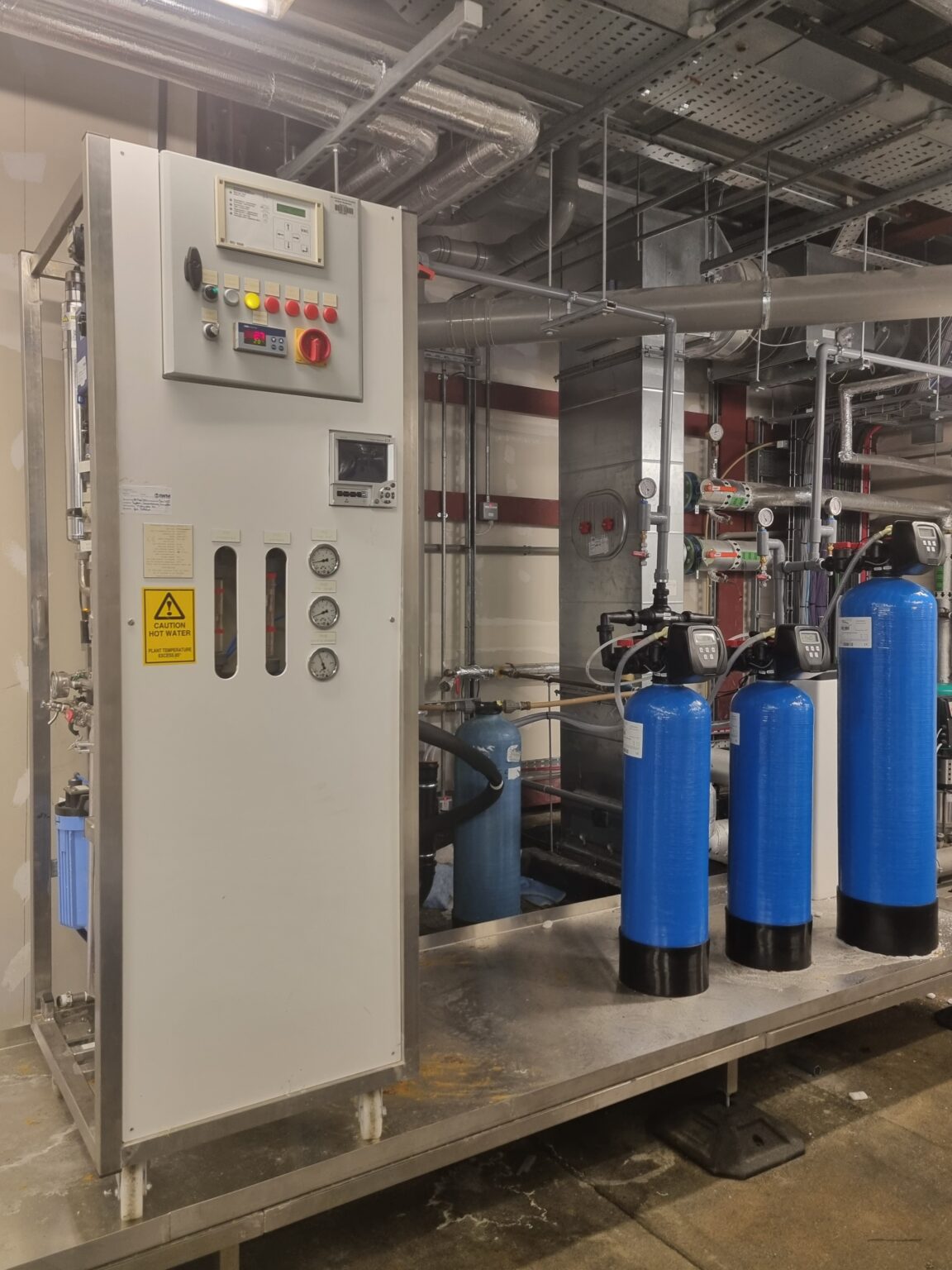 ---
IWM Water Purification specialists upgrade the pre-treatment and relocating of the RO plant in an Endoscopy department
---
21 Aug 2023 16:32
IWM Water Purification specialists recently upgraded the pre-treatment and relocating of the RO plant in an Endoscopy department for one of our healthcare clients.
What is a RO System & how does it work?Reverse Osmosis (RO) is a physical removal technology relying on a semi-permeable membrane and correct operating pressures to physically separate and remove a broad range of contaminants such as organics, inorganics and bacteria from the water supply.
The semi-permeable membrane gives 2 water streams, permeate (purified water) which is typically stored in a reservoir prior to use & concentrate (wastewater) which goes to drain.
Industrial Water Management can supply a range of RO Systems for various applications such as healthcare, laboratory, dental clinics, pharmaceutical, food & beverage.
· For healthcare, our RO systems are designed to meet HSE Code of Practice for Decontamination of RIMD & EN15883 standard
· For pharmaceutical our systems are designed to meet USP standards complete with full IQ/OQ documentation.
Furthermore, we can supply RO membranes for laboratory and industry applications.
If you would like to know more information or indeed you need any advice, please get in contact with Seamus Sloan today.
📧 ssloan@iwm.ie
📞 086 810 5340
🌐 www.iwm.ie