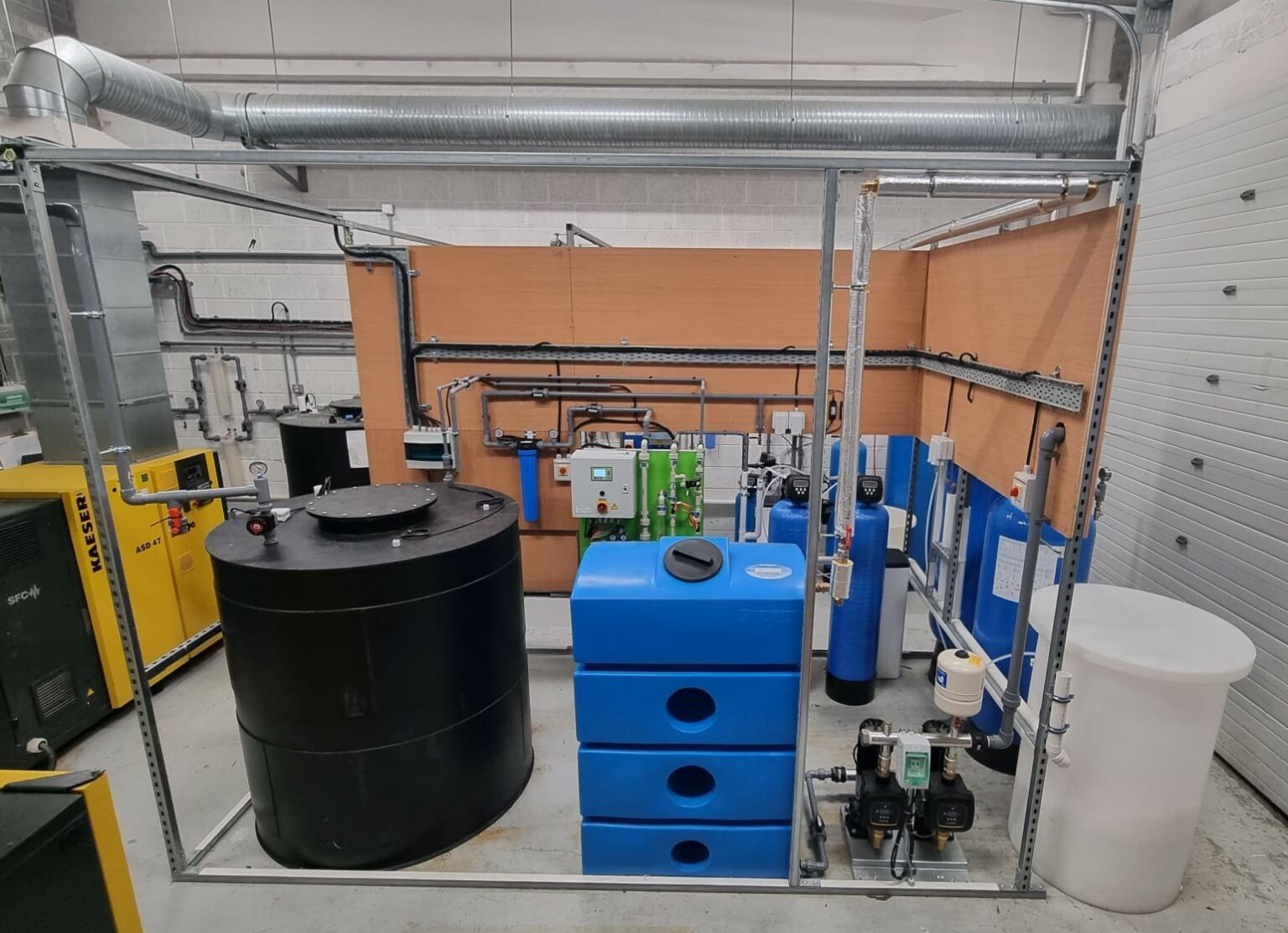 ---
IWM Pure Water Division service and install water systems for Pharmaceutical, Medical/Healthcare, Laboratory, Commercial and Industry Sectors
---
22 Aug 2023 11:35
As the pure water division of IWM we service and install water systems for Pharmaceutical, Medical/Healthcare, Laboratory, Commercial and Industry Sectors.
Here is an example of an installation carried out last year for one of our clients. They are a manufacturer of non-invasive medical equipment. RO water is used to rinse down their product in the end stage of production.
We have been servicing this client's original plant for many years. As the company has expanded its factory/site and its production, a second EnviroFalk GEO L 800 RO, 2000l Tank, re-circulation pump & UV system was installed.
Installation of the system was carried out by our IWM engineering team over 2-week period, accompanied by our client, we worked together to design a plant that would fit into the existing plant room and meet the requirements needed on site. The images really show our in-house capability.
As part of the Envirochemie group we were able to work with EnviroFALK to supply an RO unit to meet the demands and specifications needed on site.
If you would like to avail of this top quality product & service, or indeed you need any advice, please get in contact with our team today!
📧 info@iwm.ie
📞 (01) 410 5033
🌐 Web – www.iwm.ie