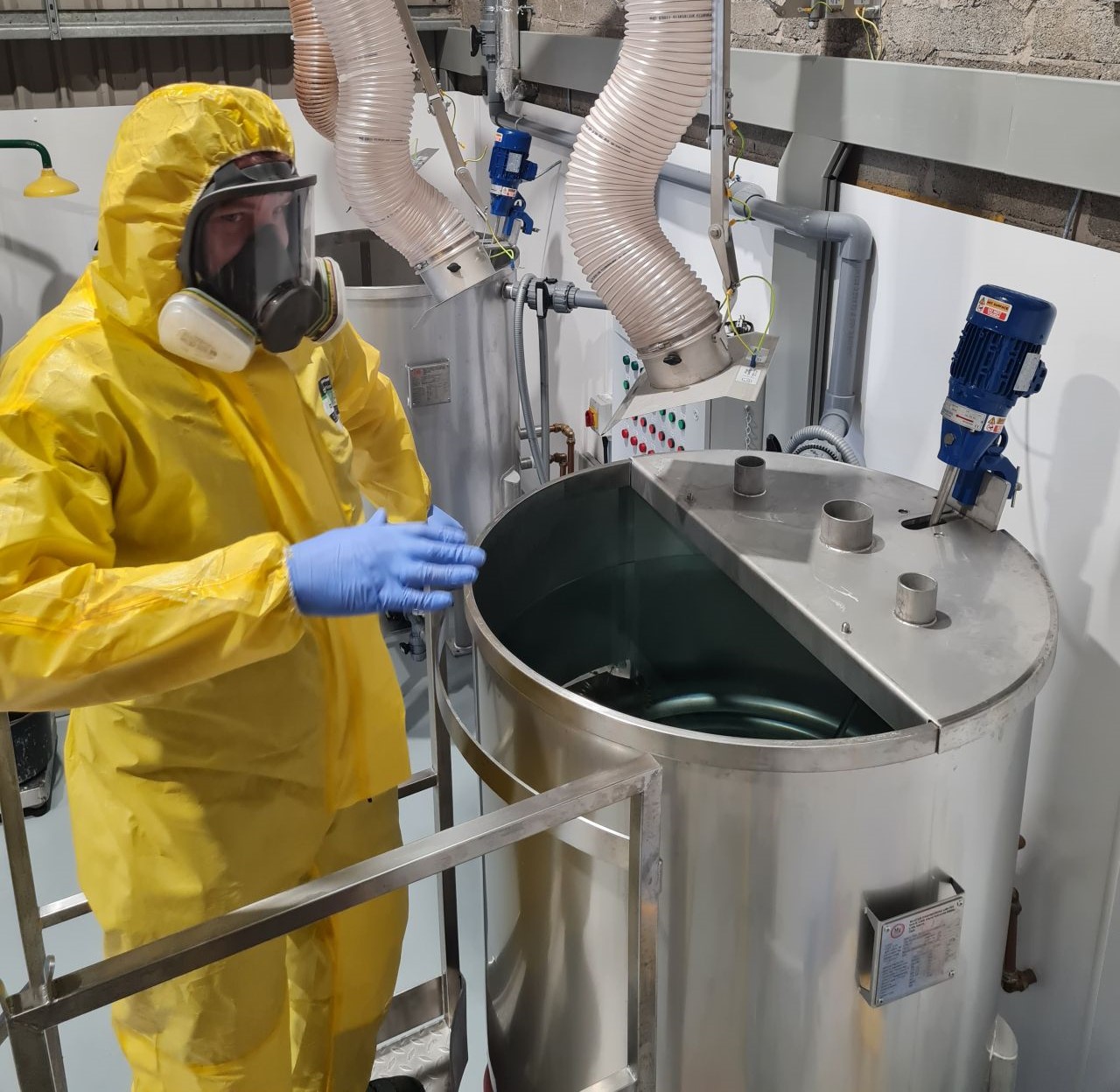 ---
IWM is one of only few water treatment companies in Ireland to manufacture its own chemicals onsite
---
21 Aug 2023 16:43
To this day, Industrial Water Management is one of only few water treatment companies in Ireland to manufacture its own chemicals onsite and as a result we are unaffected by the supply chain issues caused by Brexit.
Our chemical products are the foundation of our water treatment programmes which keep your industrial plant and equipment free from scale deposits, corrosion and bacteria, thereby reducing downtime and maximizing lifespan.
Since our foundation in 1974, we have been manufacturing our own chemical products. onsite at our own premises for Cooling Towers, Steam Boilers and Closed Circuits. Industrial Water Management Ltd are members of the LCA (Legionella Control Association).
This means that you are assured of a steady supply of chemicals to support your water treatment programmes. As we are the only water treatment company to manufacture our own chemicals we are unaffected by the supply chain issues caused by Brexit. We ensure prompt delivery avoiding the administrative minefield importing products.
For boilers we provide a range of oxygen scavengers, phosphate, polymers and amines. For cooling towers we provide inhibitors and biocides and for closed systems we provide corrosion inhibitors and biocides. We deliver these chemicals straight to the storage tank so that you and your staff do not have to handle the chemicals. We can remotely monitor your stocks and automatically re-order to ensure you never run out.
If you would like to know more information or indeed you need any advice, please get in contact with our team today.
📧 info@iwm.ie
📞 (01) 410 5033
🌐 www.iwm.ie